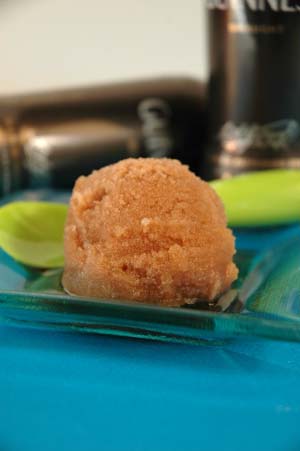 Guinness Sorbet
This frosty concoction captures the true flavor of Guinness with a beguiling hint of sweetness. Sure to win the heart of any beer lover!



Ingredients
Directions
1. Open the Guinness and let it sit for an hour.
2. Bring the simple syrup to a simmer and add the beer. Stir and let cool to room temperature.
3. Cover with plastic wrap and refrigerate for 4–6 hours or overnight to chill completely.
4. Remove the Guinness mixture from the refrigerator and process in an ice cream maker according to the manufacturer's instructions.
5. Place the finished sorbet in a covered container and freeze for 8 hours or overnight.
6. Remove the sorbet from the freezer 10 minutes before serving.
Preparation Time:
10 minutes plus approximately 16 hours downtime.