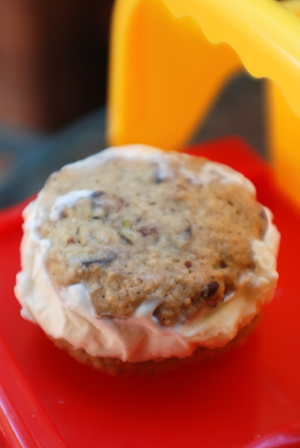 Classic Chocolate Chippers Ice Cream Sandwiches Recipe
Is it possible to improve on simple chocolate chip cookies? Actually, yes. Just add ice cream!



Ingredients
* Substitute a quart of best-quality, store bought vanilla ice cream preferred.
Directions
Prepare the vanilla bean ice cream as directed and freeze until solid.
Alternately, purchase a quart of vanilla ice cream.
Prepare the chocolate chip cookies as directed.
Cool the cookies completely and select 12 good ones.
Remove the ice cream from freezer and scoop or cut a piece of ice cream to fit between the cookies.
Sandwich the ice cream between the chocolate chip cookies.
Wrap the sandwiches individually in plastic wrap or foil and freeze for at least 2 hours.