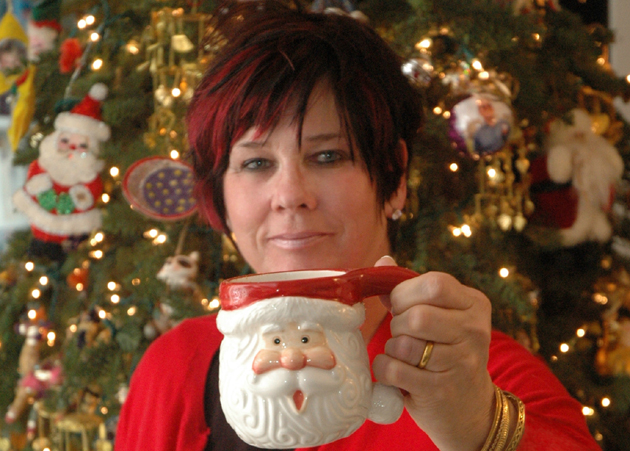 Baby, it's cold outside and while the holiday spirit makes me warm and bright, it was the vision of steaming hot buttered rum that kept me trekking through the tree farm in search of the perfect Christmas tree.
From the moment we tied the big, busy tree to the top of the car and began the drive home, I could smell the cinnamon and nutmeg and practically taste the creamy rum. Hot buttered rum—the perfect drink for our tree decorating party later in the evening.
There are lots of recipes for hot buttered rum—one of the earliest appeared in The Ideal Bartender in 1917—but mine is beyond wonderful! It comes from my friend, Pete Woll, known throughout French Gulch for the best hot buttered rums. The treat is traditionally made from a simple butter batter, aged dark rum and boiling water, but Pete's combines best-quality vanilla ice cream, butter (not margarine), brown sugar, cinnamon and nutmeg for an extra rich, fragrant indulgence. Each winter, I whip up a large batch of the batter and freeze it to make quick drinks throughout the season.
This drink is a wonderful Christmas memory from my childhood when Dad made a non-alcoholic version for my brother and me. Today, all our kids love theirs in Santa mugs with a dollop of softened ice cream and a sprinkling of cinnamon and nutmeg.
As family and friends gathered to decorate the tree with treasured ornaments collected over the years, I felt the magic of the season, and realized that while I'm now old enough for rum, I still thrill at drinking from my Santa mug.
Happy holidays!
Print a copy of  Hot Buttered Rum for your convenience.