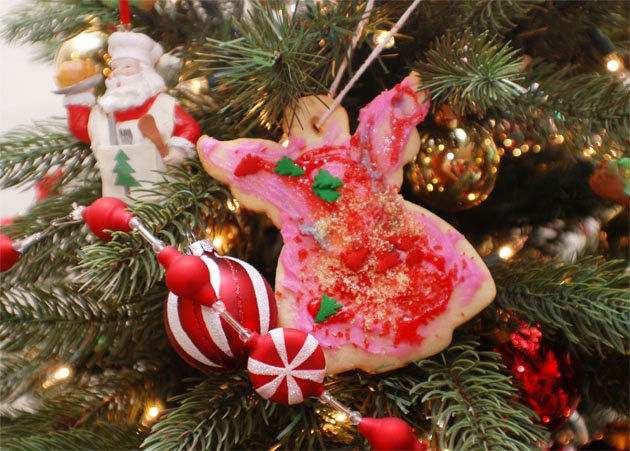 Sprinkle the kitchen liberally with fairy dust, crank up the rockin' holiday music and they will come. Lots of them. Every year tiny Christmas elves turn my kitchen into Santa's workshop as they decorate dozens of holiday sugar cookies and gingerbread people.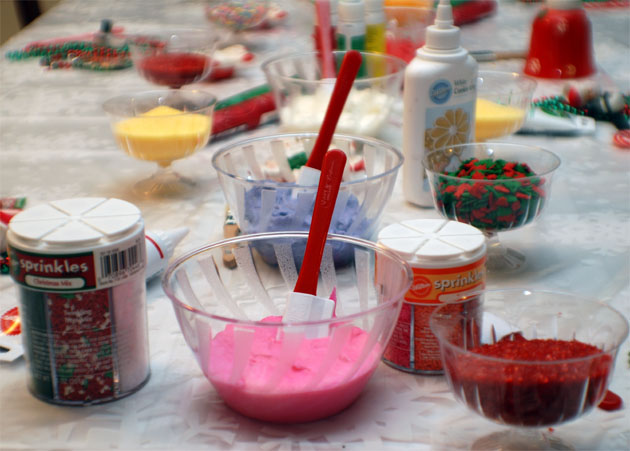 Eyes wide-bright, they ooh and ahh at the site of my long kitchen table laden with yummy pots of brightly colored buttercream frosting, sprinkles, edible glitter, red hearts and whimsical decorations.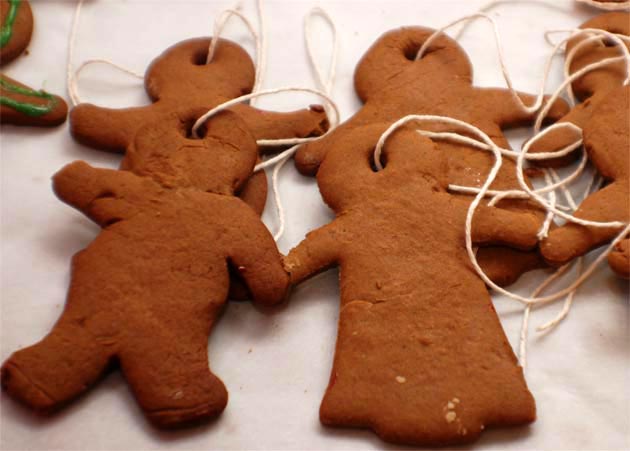 Their eyes dart to the sideboard where large trays of delicious cookies wait for their magic. Soon little hands eagerly collect favorite angels, stars, trees, bells and gingerbread mamas, daddies and babies.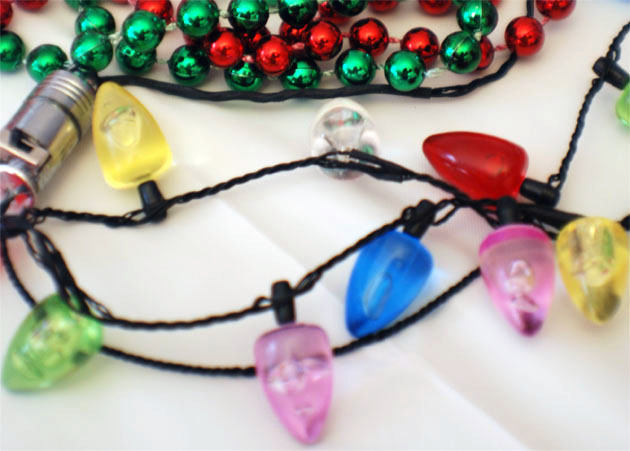 As head elf, I pile on the holiday spirit with Santa hats, aprons and festive party favors. Nothing breaks the ice like blinking necklaces of colored lights and silly, flashing Rudolf noses to remind kids of their friends at the North Pole.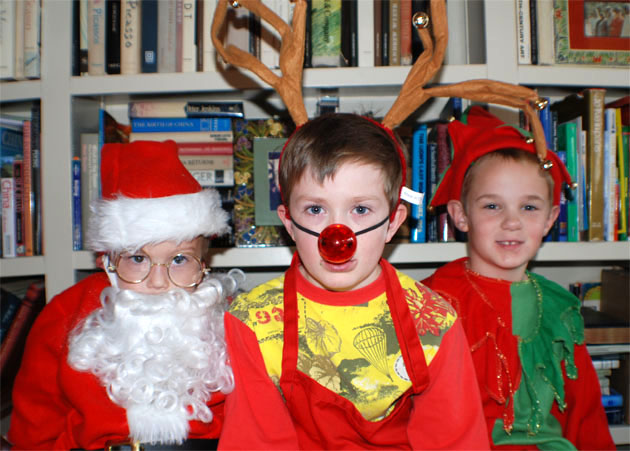 These little guys get into the party spirit as Santa, Rudolph and Jango the elf.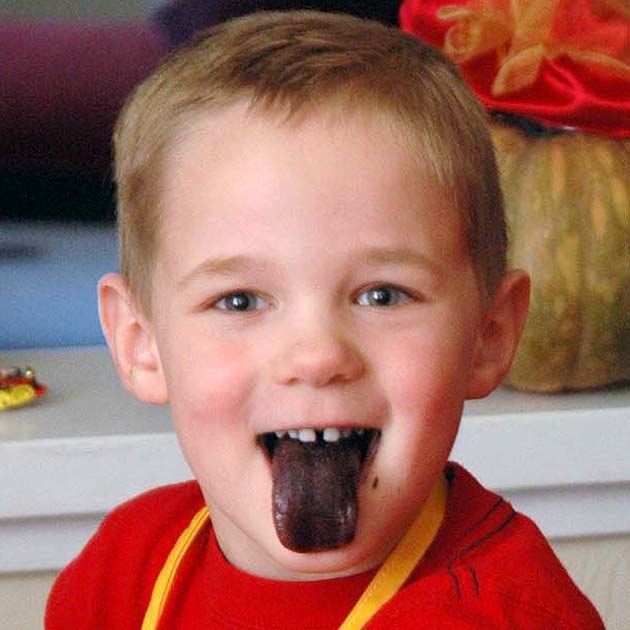 Look at that black tongue! This cutie-pie swiped his mini spatula in the black frosting and immediately started eating it. In a flash all the boys joined in, giggling and showing their black tongues to the other kids. Soon all the guests—young and old—got in on the silly fun.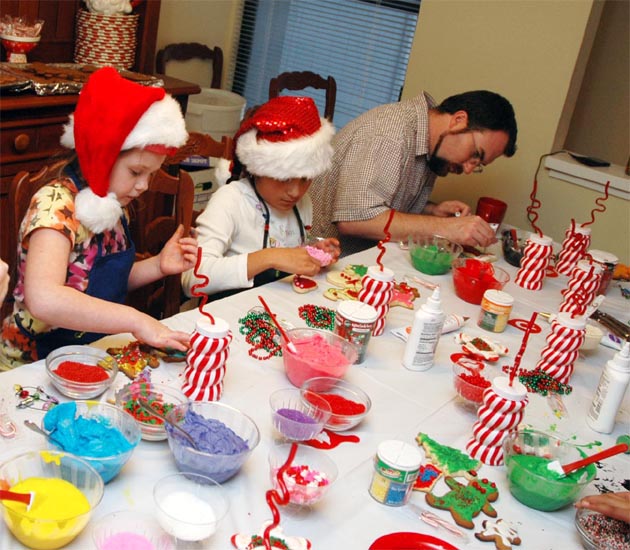 The joy of creativity is infectious. Each year I get a special thrill when the kids tire of the cookies and run off to play, only to be replaced by their moms and dads, eager for a shot at the frosting. My oldest  guest (85 years young!) hung three masterpieces on the kitchen cookie tree.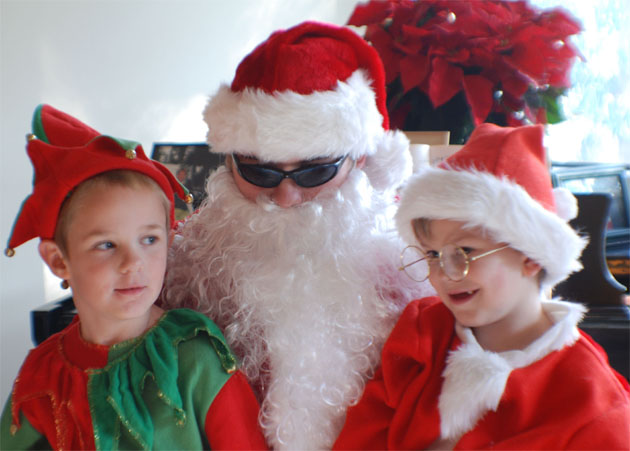 Beyond Wonderful intern Theo Andersen is my very cool Santa. Dressed in a full Santa suit, he always bursts into the room with a robust, "Ho-ho-ho—Merry Christmas!" He listens to each child's wish and distributes candy canes to all. This Santa is always hungry and happily accepts cookies!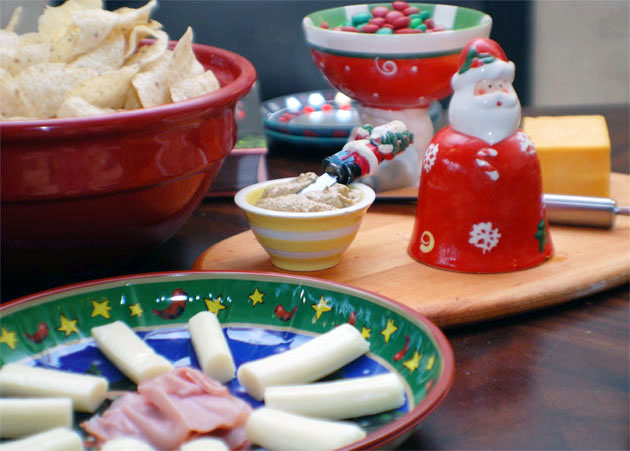 To keep the elf energy up and prevent a sugar overdose, I set out lots of tasty savory snacks on a low table for easy access. Deli meats like salami and ham are always popular. Add some cheese, bread and crackers with fresh fruit and veggies, a few drinks and you're set.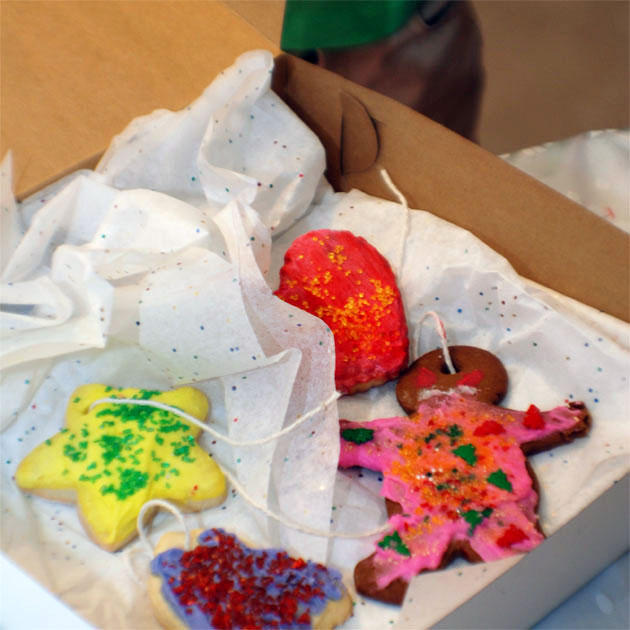 After a few hours, the elves of all ages are ready to carry their cookie treasures home. I find that inexpensive, different-sized cardboard gift boxes with tissue paper do the job well. Close each with a festive sticker to make it feel special.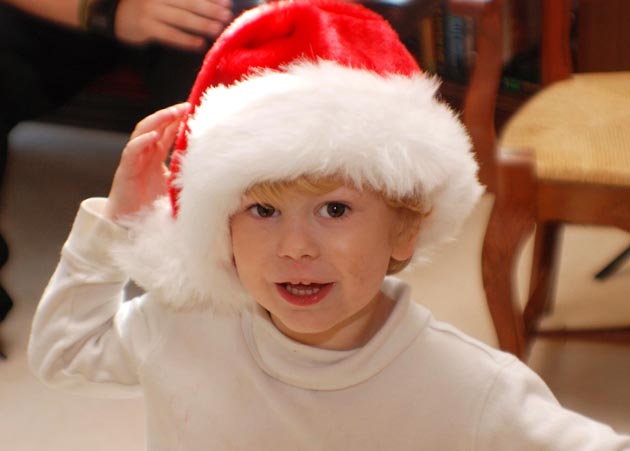 I am reminded, as always, that kids are magic—especially when surrounded by so much sugar and creativity.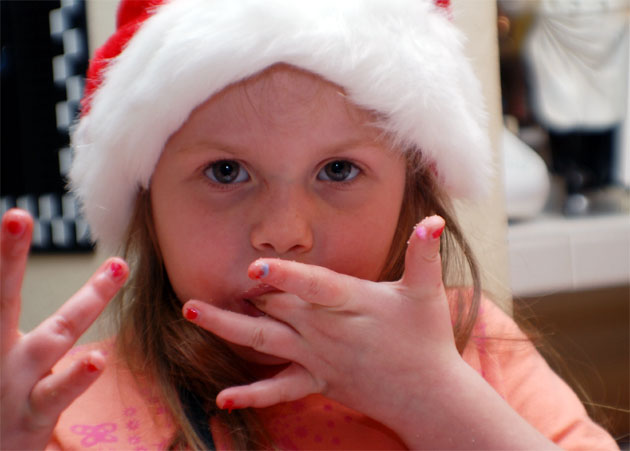 Take your cue from them, and your own cookie party is sure to be sweet success.
Get printable copies of  Sugar Cookies  and Gingerbread Cookies  for easy reference.