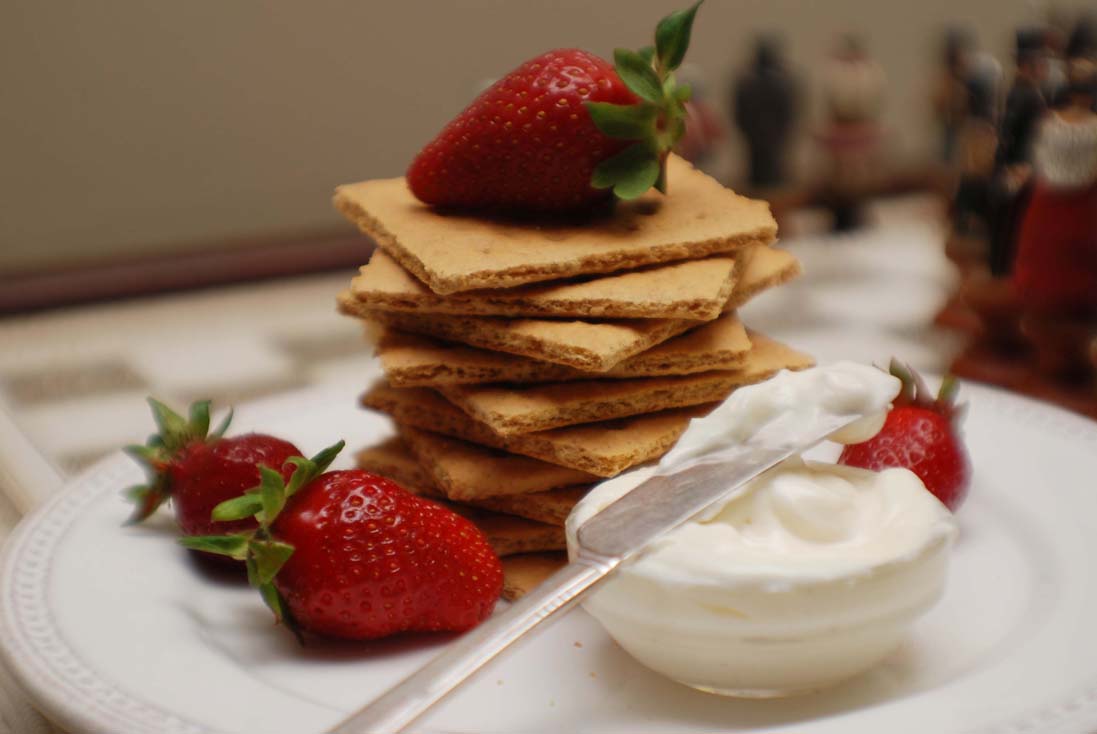 This luscious cheesecake dessert is perfection on a hot summer night. No oven required.
It's easy, really easy, to make— and so downright addictive you may want to consider a double batch.
I love that my food processor whizzes up the cream cheese, sour cream, sugar, lemon juice and vanilla in under a minute. My only problem here is restraining myself from indulging as the mixture ripens in the refrigerator for a couple of hours—or best yet, overnight.
Serving is a breeze; just spoon the mixture into a bowl and set out lots of ripe strawberries and graham crackers for dipping.
…and later when everyone is asleep, I tip-toe down to the refrigerator to bask in its cool air and the last of this creamy wonderfulness. Forget the crackers and grab a spoon. This stuff is awesome!
Print a copy of  Strawberry Cheesecake Dip for your convenience.