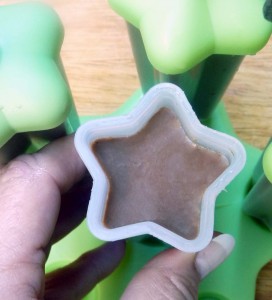 Sun's out! Temperatures in the 70s predicted for the next 10 days. Summer has finally come to Sausalito after weeks of cold, wind and rain. Wahoo! I'm ready. Sandals on, fans out, kids' wading pools filled and water toys at the ready. Best of all, I just finished making a huge stash of popsicles.
My absolute favorite is chocolate mocha. These icy treats are rich, dark and creamy; the perfect treat for mommies watching the kids splashing in the pool and running happily through the sprinkler. I always make a double (maybe a triple) batch so there are enough to share with others. I've been known to hide them deep in the freezer.
These sweet treats are easy to make and much tastier and more economical than store-bought.
Print a copy of my Chocolate Mocha Popsicles for your convenience.